We would like to welcome you to NewChannel, your next IT solutions distributor. We have setup this webpage to inform our future business partners about NewChannel, the driving forces behind the organisation and to further explain our goals and methods. We welcome you to join forces with us and bring your solutions to our local markets using our expertise and our local partnerships.
NewChannel – securing your business
We believe in IT. It´s as simple as that. We understand that leading edge IT solutions can make a true difference – in business, in non-profit and in life in general. But we also realize that bringing those solutions out to the public is a trade on its own. We have seen people being successful, we have seen people sadly fail with all good intentions. We are strongly confident that our experience in business and channel development, our personal drive to success and our ability to work effectively and efficiently with our local partners will also be a benefit to your organisation, to your solutions and to your challenges.
Raymond Kreefft
Managing Director
Raymond has a strong background in direct and indirect sales, but also has a solid technical basis. He has worked for leading international IT vendors where he has setup sales channels and built strong direct-touch relationships with medium and large enterprises throughout Europe. Raymond is an entrepreneur in IT from day one and has lead several businesses in successfully bringing security solutions, management services and innovative technologies to market.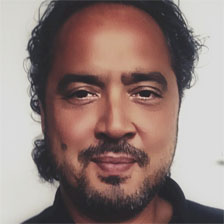 Martin Meerman
Managing Director
Martin leveraged his technical and marketing education and skills as the basis for product management, business development and marketing communication positions with worldwide leading technology vendors in voice and data communications and with channel organisations. He is able to quickly adapt to ever changing and developing technologies, spot business opportunities and translate developments into the solutions for channel partners and answering to the requirements of customers.
We believe that our business is a people's business and partnerships are the key factor to success. We work with a network of business partners dedicated to being serious at what to do and to being successful at doing it. We understand the different needs and requirements of enterprise customers and those of channel partners. We also know from true life experience what is needed for proper market introductions and new product launches.
Our expertise = your route to success - Join NewChannel
We are confident that partnering with NewChannel will bring success to you as it does to other partners that have decided to join us before. And we would like to have the opportunity to discuss this with you in person. Please contact us now to make an appointment or setup a conference call to talk about your ideas, business goals, the solutions that you represent and how we can be of your service to open up our markets and channels to you.
We look forward to working with you.